Made by
Norev
Type :
W222
Part number :
B6 696 0158
Silver
B6 696 0157 Blue
Norev could have done some more effort on quality control with this car : When I got it, the grill was fallen off and the logo on the hood is very fragile. Positive is the fact that at Norev, they knew this could happen so they included an extra logo in the box.
The paint is not 100% perfect.
Awesome detailed interior, but again, dirty spots on the seats (some can be removed), black stains on the dashboard (above the GPS screen).
Carpet in trunk and interior.
Overall nicely done, but at some points still room for improvement.
And my personal opinion : still like the W221 more than this W222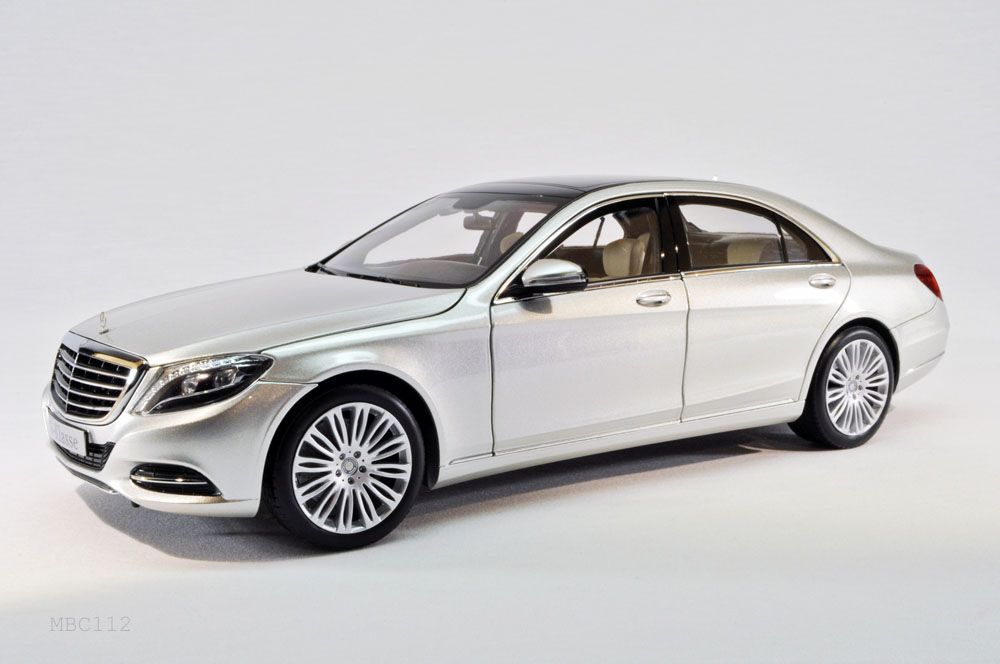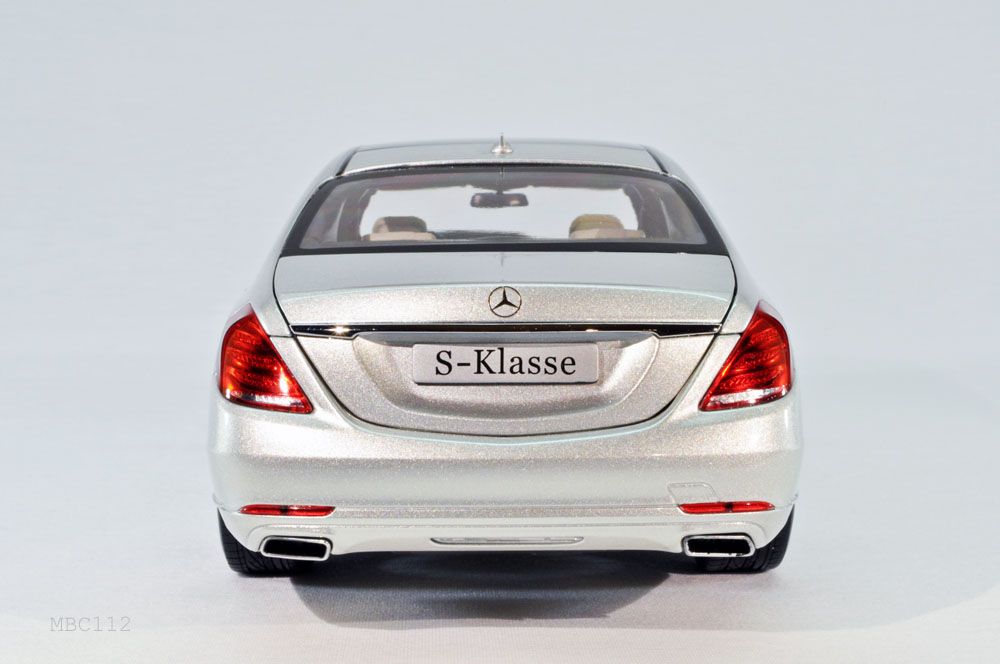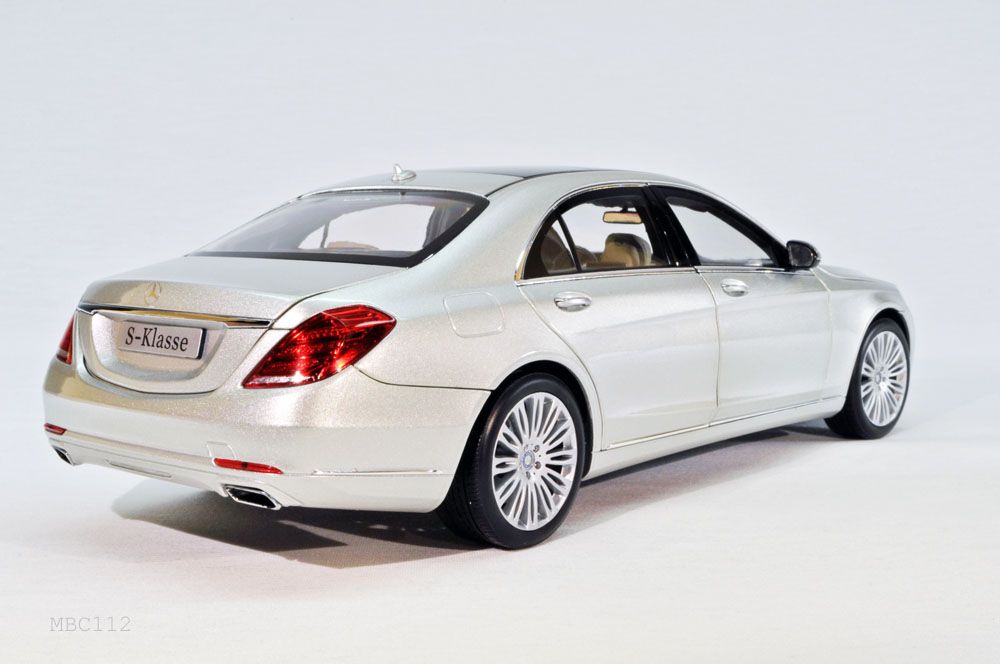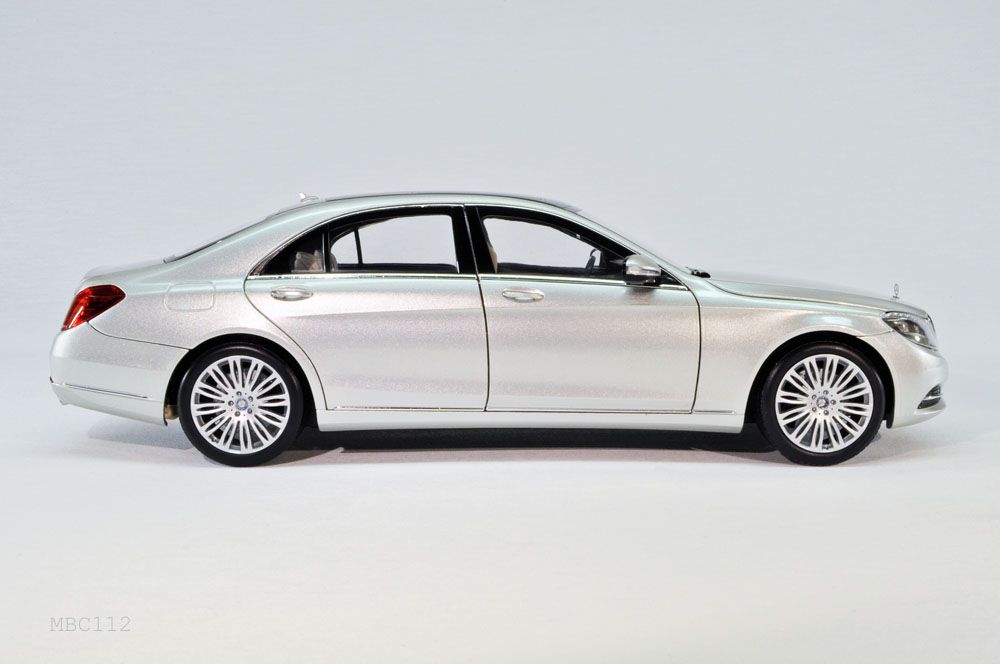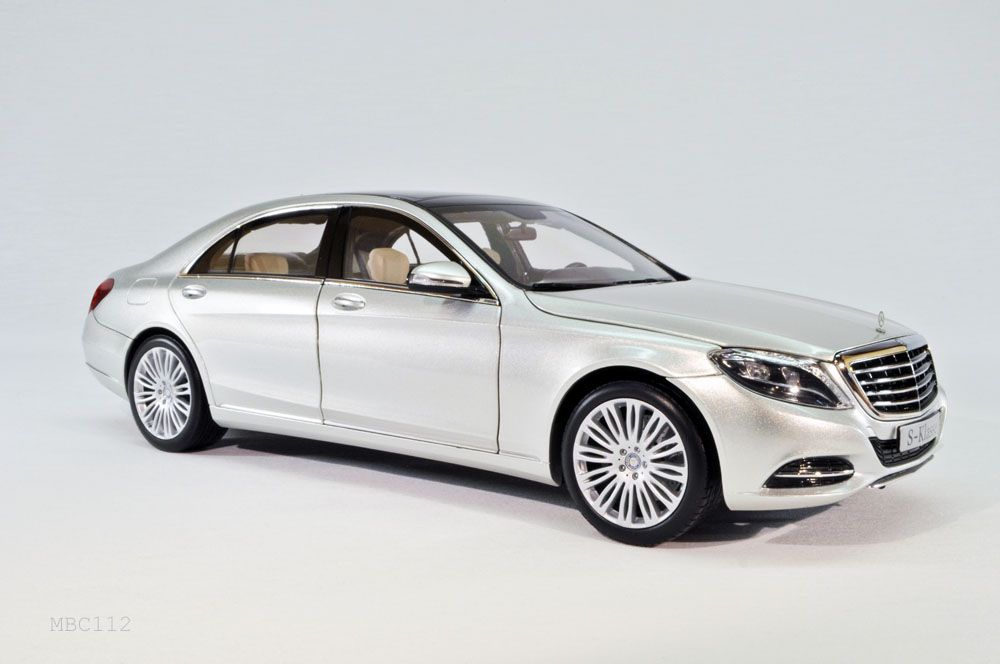 Interior :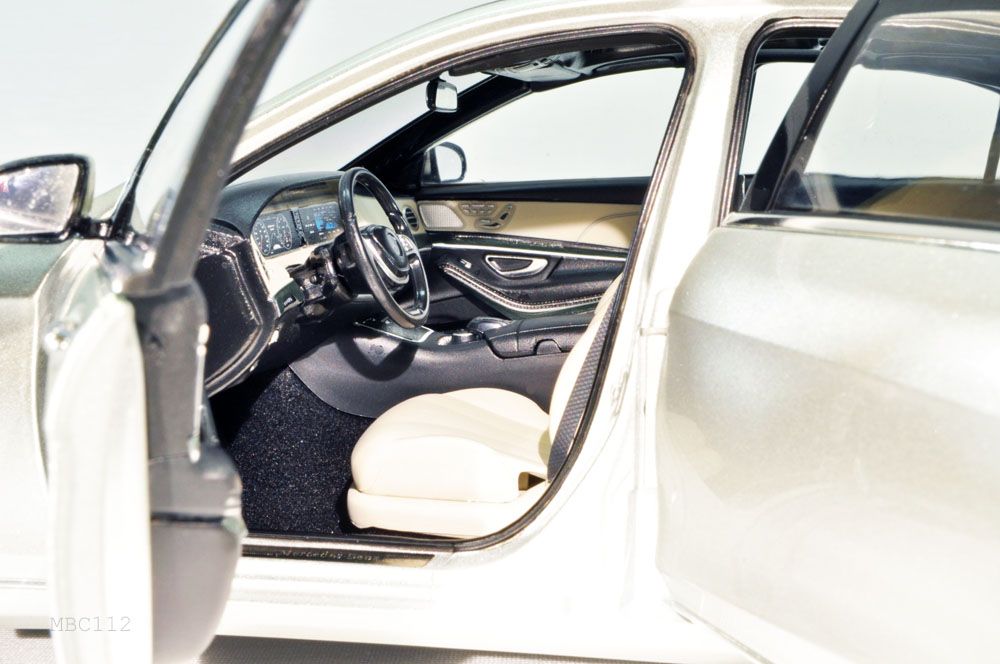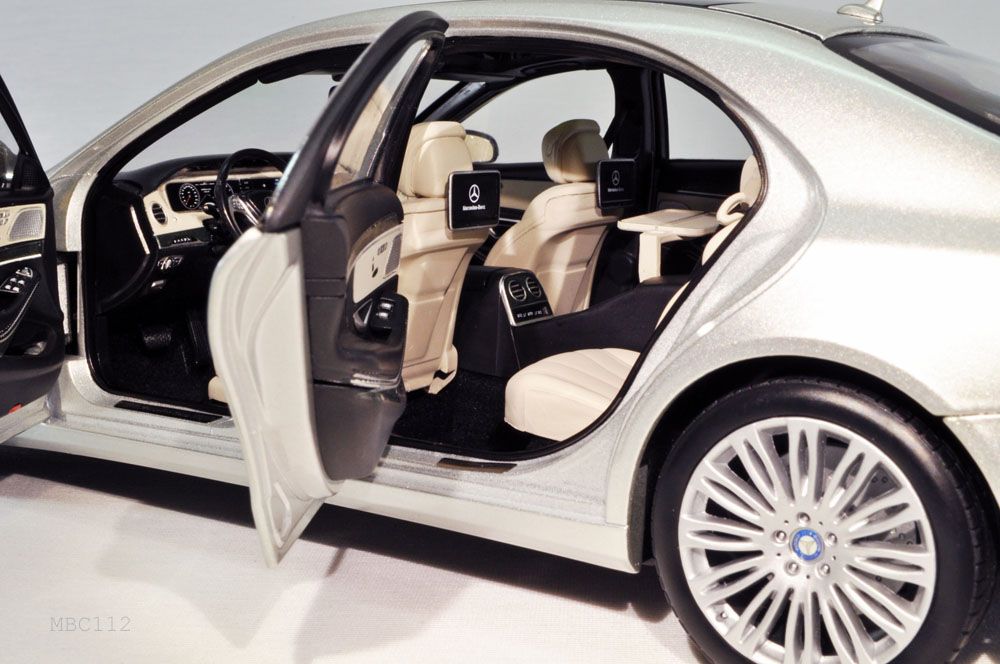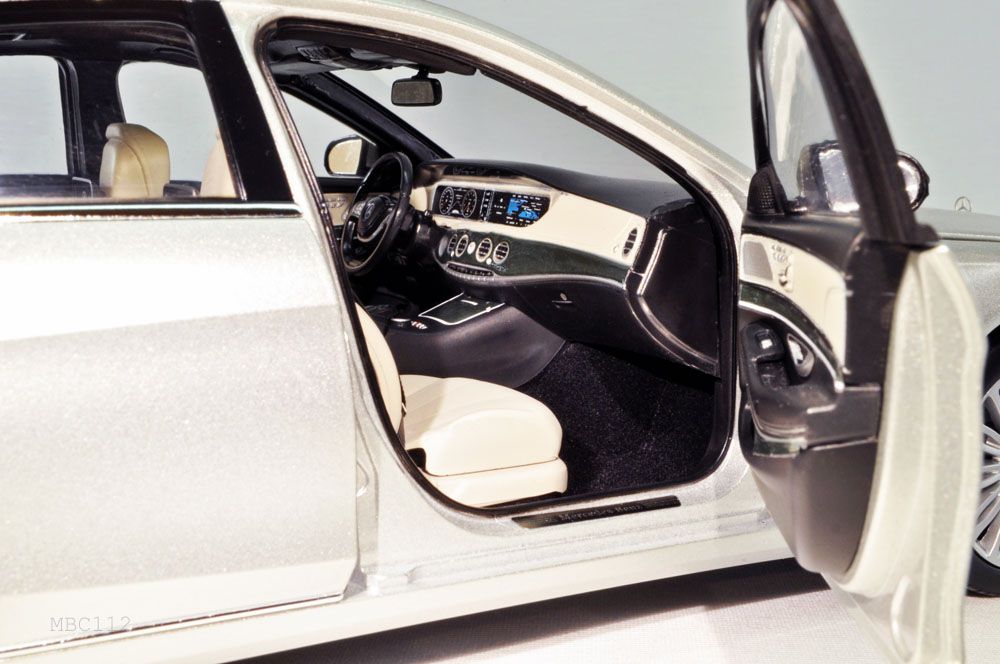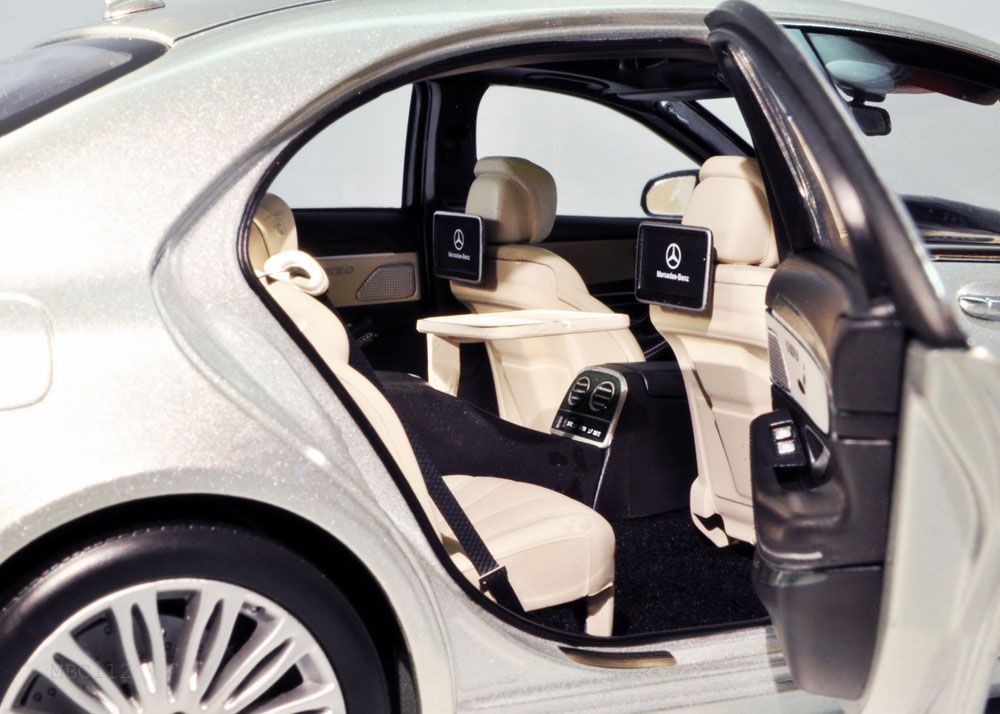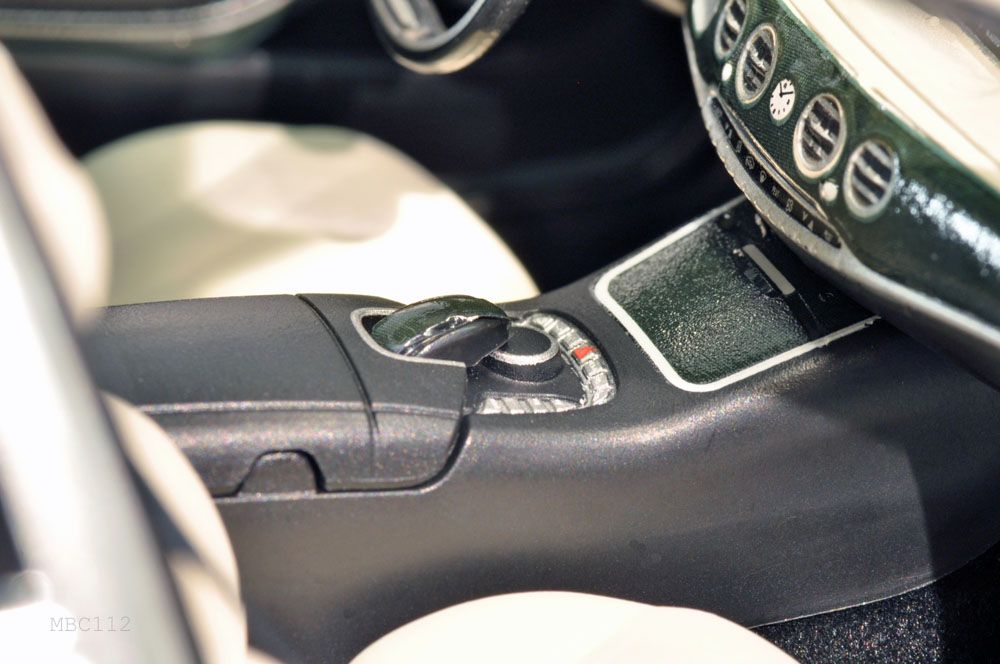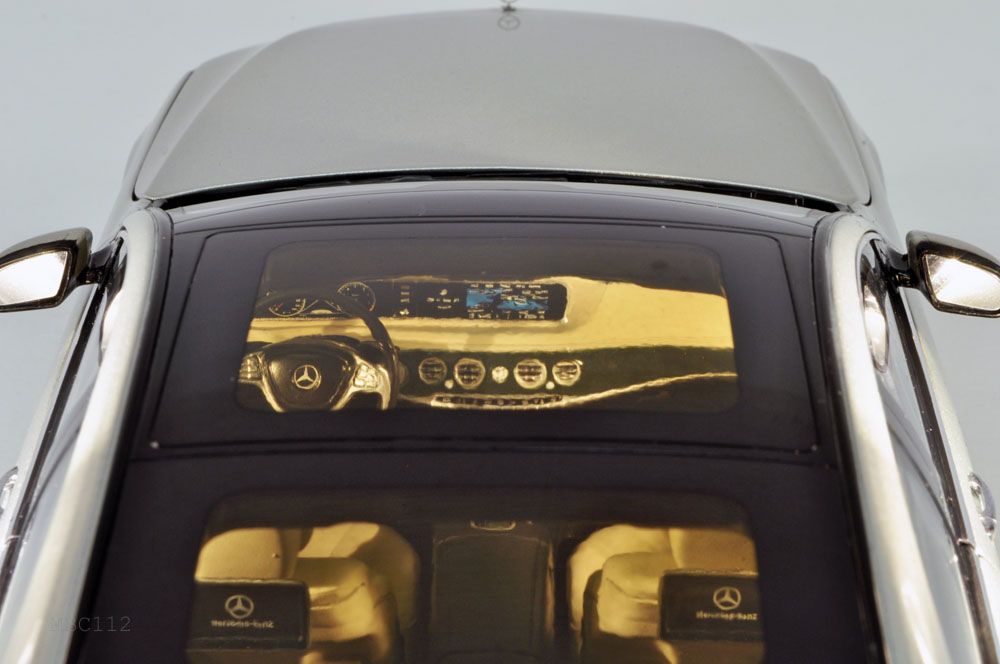 Engine
Trunk :
Head- and taillights :
Rimms :