Made by
AutoArt
Type :
S204

Part number :
B6 696 2352
Color :
Tansanit blue

V6 engine (C320 CDI, C230, C280, C350)
Price : 64 € (USD 90)
Tansinit Blue - B6 696 2352
Tenorit Grey - B6 696 2353
Cubanit Silver - B6 696 2354
Estate Elegance versus Avantgarde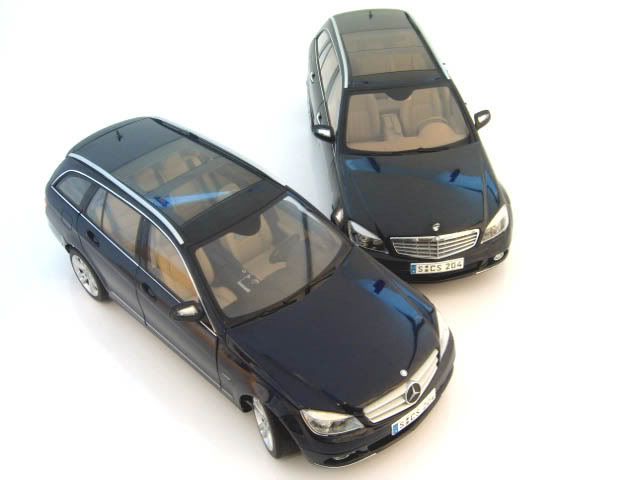 Front :
Of course there is the different position of the Mercedes star (hood vs grill), chrome on the fog lights.
Back :
Only one difference : double exhaust pipes on the Avantgarde (has to do with the V6-engine).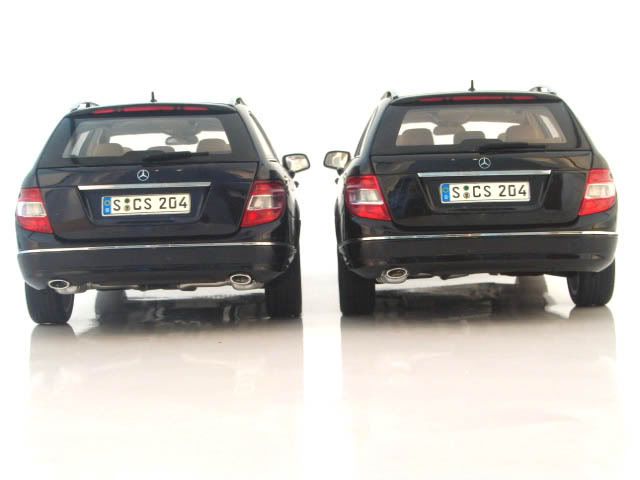 Rims and suspension :
Perhaps it just my view, but I have the idea that the Avantgarde is just a little closer to the ground....
Engine :
V6 vs 4 in line...
Shot on the inside of the doorpanel..